Discovery Channel to air "Surfing the Healthcare Tsunami: Bring Your Best Board" on April 28th Featuring Initial Interview Between Christopher Jerry and Eric Cropp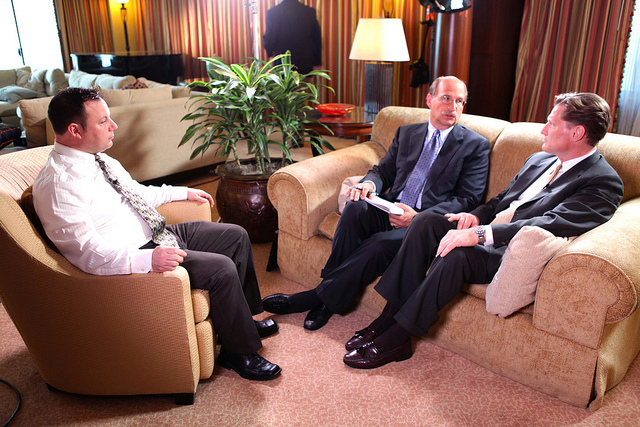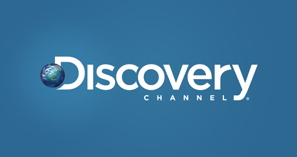 Last May, Dr. Charles Denham of TMIT brought Eric Cropp and I together for the very first time for an interview, since my daughter Emily's tragic death. Emily died from a medication error that occurred only days after her second birthday in 2006. Shortly after establishing The Emily Jerry Foundation in 2009, I had explained to a number of people, including Dr. Denham, how and why I felt so strongly about publicly forgiving Eric for the death of my beautiful little girl Emily. Many people simply thought I had completely lost my mind and could not comprehend or understand why, as Emily's father, I would ever want to take such a drastic step.
Dr. Denham has produced other very successful patient safety documentaries like "Chasing Zero", narrated by Dennis Quaid. After discussing this particular issue of "forgiveness" at great length with him over the phone in 2010, he called me at the beginning of 2011, and proposed getting Eric and I together for what he referred to as a "healing moment". This life changing interview will be featured in "Surfing the Healthcare Tsunami: Bring Your Best Board". I will be attending the documentary premiere in Washington DC at the National Press Club next Friday April 27th. This film then airs for the first time the next morning on the Discovery Channel April 28th. It will also be aired May 5th, May 12th, and May 19th at 8:00 AM local time, however check listings in your time zone as some carriers vary in broadcast regions. You can read more about the premiere by visiting the SafetyLeaders.org website by clicking here.
The primary rationale for wanting to forgive Eric publicly for Emily's death was simply due to the fact that, at no time did I ever feel he had any malice towards my daughter. Nor do I believe he ever meant my beautiful daughter any harm whatsoever. In fact, I have never felt that any one individual was responsible. It has always been quite the contrary. To this day, I truly believe that my little girl died as a result of two primary reasons. The first was due to a number of inherent systemic flaws that had existed in the pharmacy workflow that day that ultimately led up to the horrible error being made that tragically took my Emily's life. Secondly, I truly believe that the Ohio State Pharmacy Board, at that time, should have really been held culpable in Emily's death. The reason I say this is due to the simple fact that it was determined that a pharmacy technician had actually made the fatal error that had killed Emily. After the incident, the pharmacy technician had mentioned that she never really knew that highly concentrated sodium chloride (salt) could actually kill people. With that in mind, I have always asked myself why the Ohio State Pharmacy Board at that time, had absolutely no training requirements, licensing requirements, or oversight of pharmacy technicians in the state of Ohio? To make matters worse, they had to know that pharmacy technicians were being used on a daily basis at all of Ohio's medical facilities to routinely compound IV medications going directly into patient's circulatory systems. With that being said, I believe the Ohio State Pharmacy Board was really not doing their primary job, which was to protect the residents of their state from unsafe pharmacy practices. Bottom line, as Emily's father, had I known that there would have been a very high likelihood, or probability, that a pharmacy technician who had little, to no, training would have been compounding my daughter's IV medications, I never would have allowed it to happen. I would have insisted that only a registered pharmacist, with years and years of training, prepare all of Emily's IV medications during the course of her treatment.