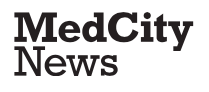 By MedCity News – 5.5.11 | Brandon Glenn
An Ohio father whose 2-year-old daughter's 2006 death spurred the passage of "Emily's Law" is preparing to publicly forgive the pharmacist who went to prison for a medical error that led to the death.
Chris Jerry, who has since started the Emily Jerry Foundation to raise awareness of medication errors, said he plans to forgive Eric Cropp in an interview next week for a segment on the Discovery Channel about patient safety.
"The criminalization of medical errors is an enormous setback for the patient-safety movement," Jerry said.