The Emily Jerry Foundation's Pediatric Safe Label Program Moving Forward in 2014!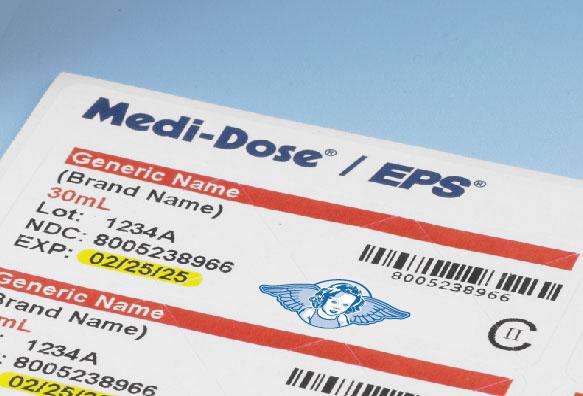 Tomorrow, I am frankly looking forward to leaving the ice-covered landscape of Cleveland, Ohio for sunny, Laguna Niguel, California, for the Patient Safety Science & Technology Summit. As I have mentioned previously, I am truly honored to be attending and presenting at this very important meeting that is bringing together leaders from around the nation, from government, the medical community, technology manufacturers, etc., that are all joining together to find formidable ways we can all work together to eliminate deaths from preventable medical errors in the United States by 2020. As I have mentioned previously, in a recent study, by the Journal of Patient Safety (September 2013 – Volume 9 – Issue 3 – p 122–128) titled "A New, Evidence-based Estimate of Patient Harms Associated with Hospital Care", puts the number of deaths from preventable medical errors in our nation at over 440,000 lives per year. Again, this makes fatalities in the United States associated with preventable medical errors, the third leading cause of death, aside from cancer and heart disease! This is completely unacceptable, in my opinion, to say the least! This crucial "meeting of the minds" is not only about coming up with solutions to this deadly problem, it's truly about coming up with actionable "commitments" from everyone involved and, subsequently, holding one another accountable for these "commitments" that are made, so that we can all track the progress on a year after year basis. This is what sets this particular annual meeting apart from many others I've attended and participated in over the past several years.
The important commitment that has been made by The Emily Jerry Foundation revolves around our GUARDIAN ANGEL Pediatric Safe Label Program , that was first introduced in 2013. Due to the fact that adverse drug events and medication errors are of particular concern with babies and children, coupled with the fact, that with pediatric medications, body weight is an extremely critical issue with respect to calculating the correct dosages, The Emily Jerry Foundation has committed to getting the Guardian Angel logo printed on ALL medication packaging intended for babies and children in our nation's hospitals.
I am very pleased to announce that the Patient Safety Movement Foundation will be highlighting this very important commitment at their upcoming Summit, along with the commitments from Massachusetts General Hospital and Brigham & Women's Hospital. Along these lines, the timing couldn't be more perfect! Earlier this week, I received official confirmation from another one of The Emily Jerry Foundation's key technology partners, Codonics, that they have allocated engineering resources to the integration of the GUARDIAN ANGEL logo into their SLS system (in the beginning of 2014), so that every medication label produced by their SLS system, for medications intended for babies and children, will now have our GUARDIAN ANGEL logo printed on it!